"The Little Sitter session Guide" - baby photography posing guide
£

35.99 On Sale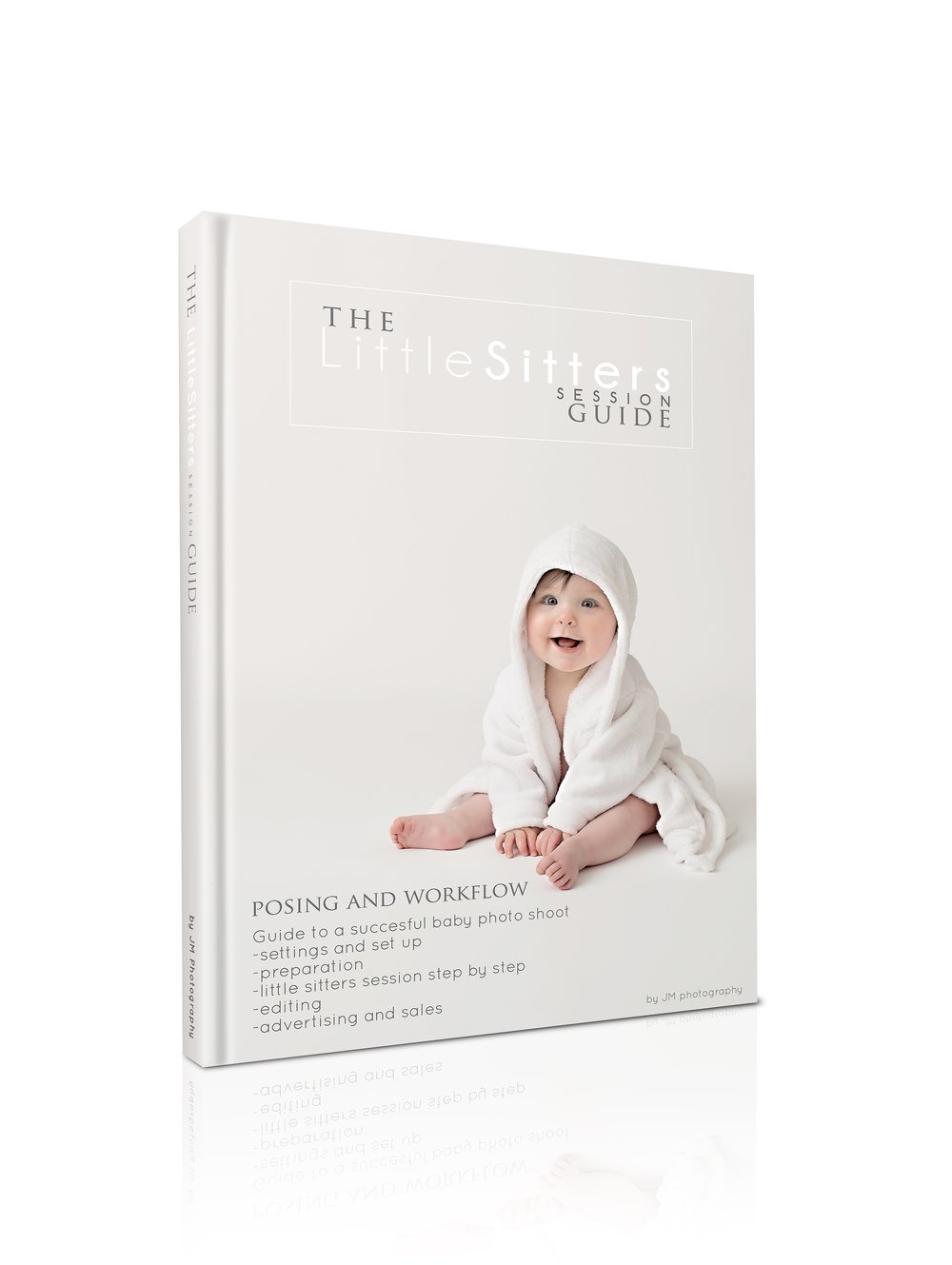 "The Little Sitters Session Guide" Usual Price £59.99
This listing is for an eBook. The PDF file will be sent to your PayPal registered email within 24h after purchase.
What's it about :
" I quickly talk you through the basic but very important aspects, that should not be overlooked. I also show poses for babies at this stage and transitions to those poses. I explain how I prepare for every session and what I do to make my setup changes take as little as 3 minutes. I tell you how I plan my session to make sure I get the most out of each pose and each set up.
You will also see my Little Sitter Session step-by-step with pictures and explanation. You will see how I completed my first set up within 6 minutes, getting 9 different images right at the beginning of the photo shoot, so if for some reason the rest goes wrong, you've got something to work with. When it comes to babies, we don't have much time on our hands. Once they're done - they're done. That's why I always prepare parents before they come, so the session run smoothly and to make sure I have a happy baby in studio. I also discuss some marketing techniques, to help boosting your business.
The Little Sitter guide™ contains the essence of my knowledge and experience. Something I've learnt through the years. I hope it helps you skip the "learning from your mistakes" phase. "
What is contains :
This is a very helpful guide for all those who are new to baby photography as well as for those who have been already photographing babies, but want to speed up their workflow and organize to cut down their session time. It explains how to prepare yourself and parents for a baby photo shoot.
There is also one chapter dedicated to editing. Showing how to cut your editing time, so you can have a gallery ready in around 2 hours. That's around 5 min per image, depending on the number of images you provide per session.
Favorite vendors, plus a lifetime discount code to one of them.
This eBook is filled with images and very clear and brief explanation.
All content and images are copyrighted and sharing, uploading and copying any part of it is illegal.
By purchasing this file you agree to be bound by these rules.
Due to the nature of this digital product, all sales are final and no refund will be given.
Share